Work with us
Our services take our customer design and product development to retail ready products.
Contact Us
"We're proud that our brands have become a familiar backdrop for so many quality memories, because it's your family life that inspires our family of brands."

"We continually evolve and scale to meet each customer's unique needs and enhance our customers merchandise assortment."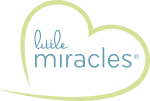 "It's not about reinventing the wheel but making better versions of the products every consumer wants to own and use."